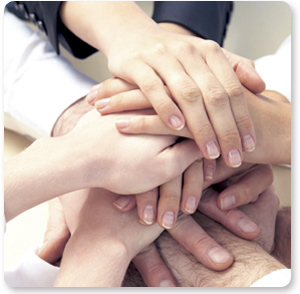 Our important value is to increase internal cooperation teamwork and to build close relationship with our customers.
Without appreciation there can be no development
We are always ready to welcome you with hospitality and appreciation when you visit our offices, and strive to make them clean, tidy and welcoming .
Pleasant Working Environments -The Fast Track to Corporate Development
The CFP Group's management motto concerning working environment improvements shows our dedication to encouraging self-improvement and smooth, effective communication among its employees. By sharing work rules and regulations, we aim to create and maintain pleasant office environments in order to boost staff productivity.
Supporting Company Development
Our department will progressively improve productivity as well as make important documents for creating innovative business strategies. Our main tasks are: to grasp and analyze the current situation objectively; to digitalize daily operations; and to share the updated information to our staff immediately.