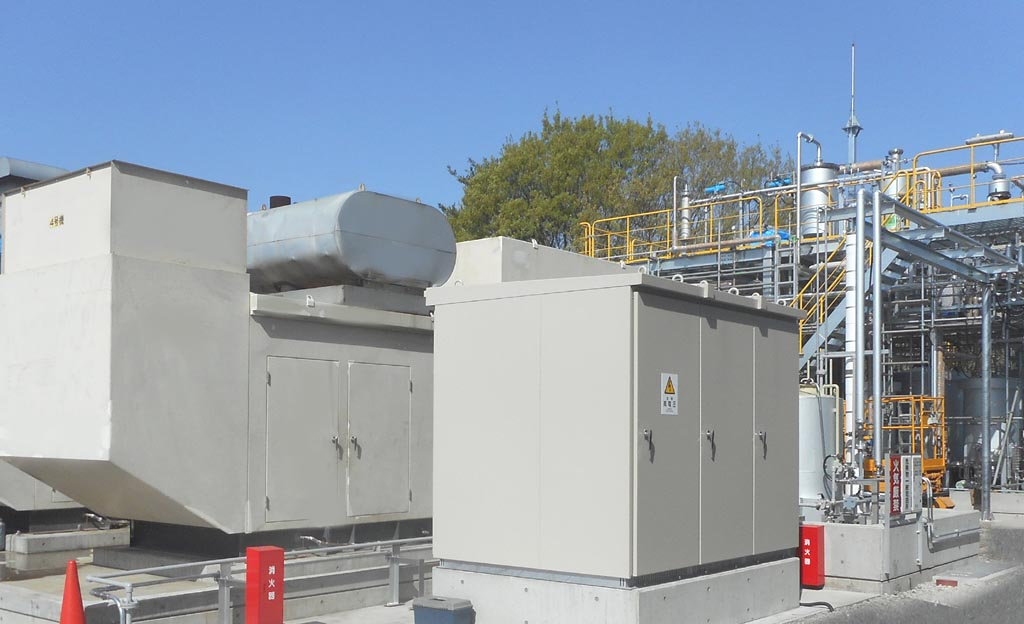 Initiatives for a Carbon-Neutral Society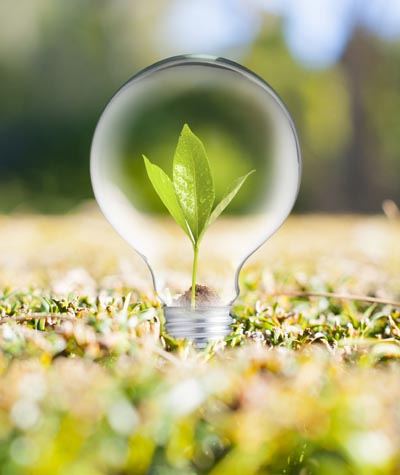 As SDGS and environmental problems are being focused on and the decarbonization trend is growing increasingly, CO2 reduction is becoming an obligation and the switch to non-fossil fuel energy is becoming imperative.
According to the Sophisticated Methods of Energy Supply Structures, electricity retailers that sell at least 500 million kWh of electricity annually are obligated to raise their ratio of non-fossil sources of the electricity to at least 44% by 2030.
We make use of our patent technology, Waste Plastic-to-Oil Conversion Plant, to create non-fossil fuel energy from Waste Plastic-to-Oil Conversion Plant, and help to CO2 reduction.
Also, through installing solar panels at each of our locations and power generation that makes use of biomass fuel, we are starting to take on the new challenge of carbon-neutral construction.
Non-Fossil Fuel Energy
Waste Plastic-to-Oil Conversion and Power Generation System
For bussiness in Japan only, we are generating electricity using cracked oil produced by Waste Plastic-to-Oil Conversion Plant(chemical recycling).The power generated from waste plastic can be approved as a non-fossil fuel energy with the non-fossil fuel energy certificates.
Projects
Ranzan Power Generation
| | |
| --- | --- |
| Capacity | 1000kW |
| Location | Saitama, JAPAN |
| Usage of power | On-site power |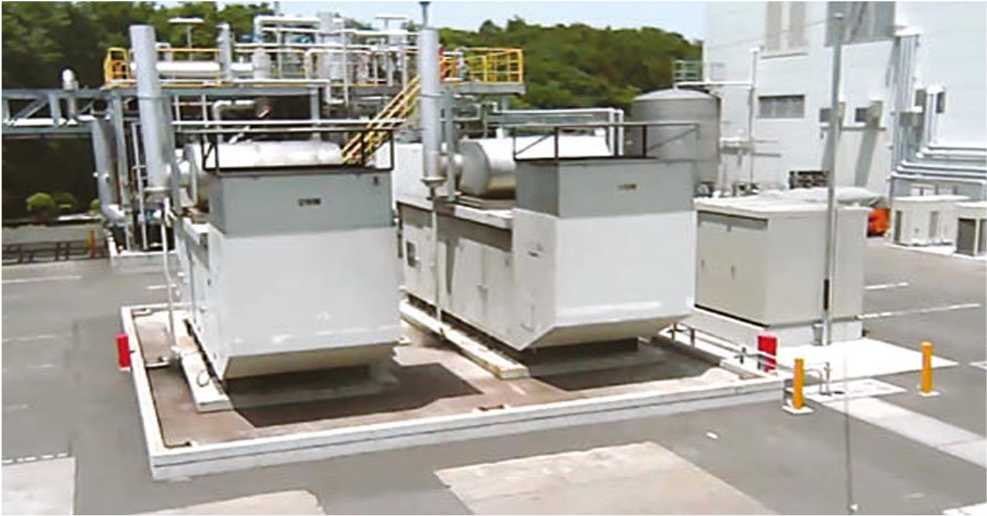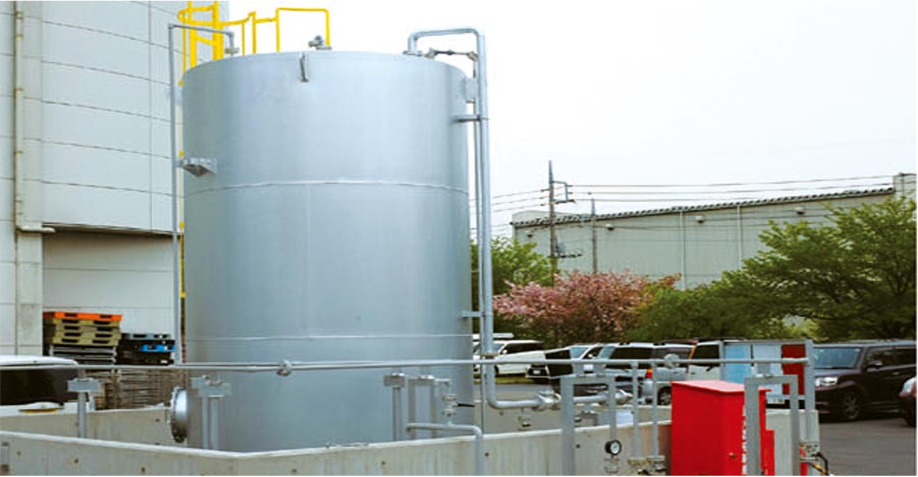 Our Company's Initiative
Biomass Power Generation
We use biomass energy that is kind to the environment and generate clean energy. Our Biomass power station that is in operation has been certified by the Agency for Natural Resources and Energy's "Feed-in Tariff" that itself has been systemized with the goal of promoting the spreading of renewable energy.
CFP Minohama Power Station
| | |
| --- | --- |
| Facility | Biomass power station |
| Location | Okayama, Japan |
| Capacity | 1999 kW (Feed-in Tariff) |
| Fuel | Palm oil(Biomass fuel derived from agricultural crops) |
| Usage of power | 100% selling |
| Diesel | Manufactured by Daihatsu Diesel Mfg, Co., Ltd. |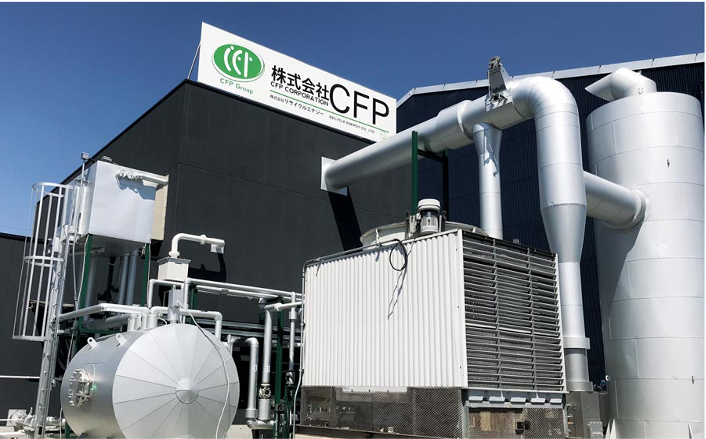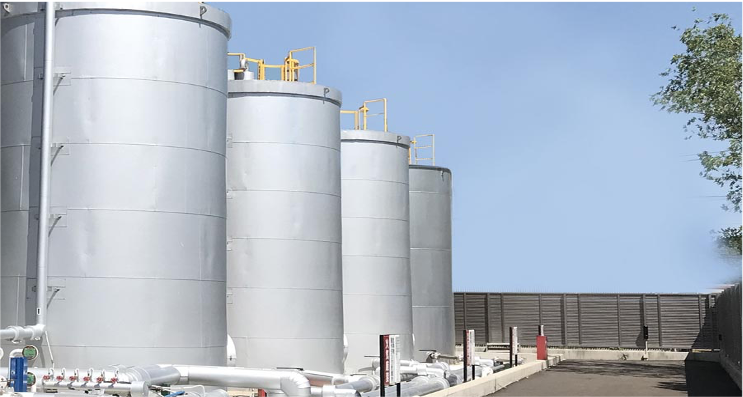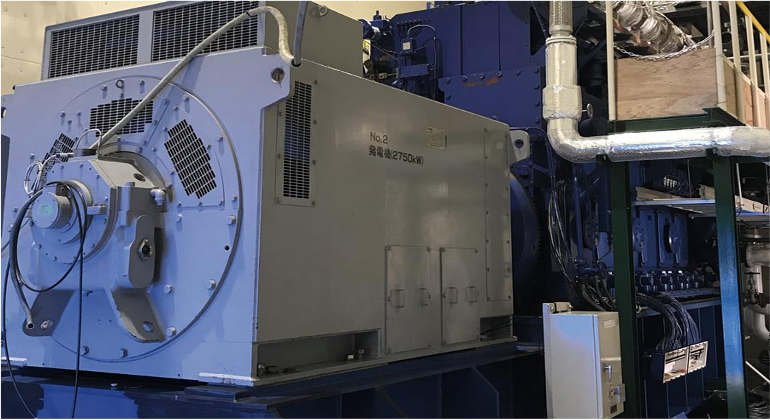 Solar Panels
We are working to reduce our burden on the environment, which includes having solar panels installed at each of our locations.