Our Mission is to Solve Clients' Problems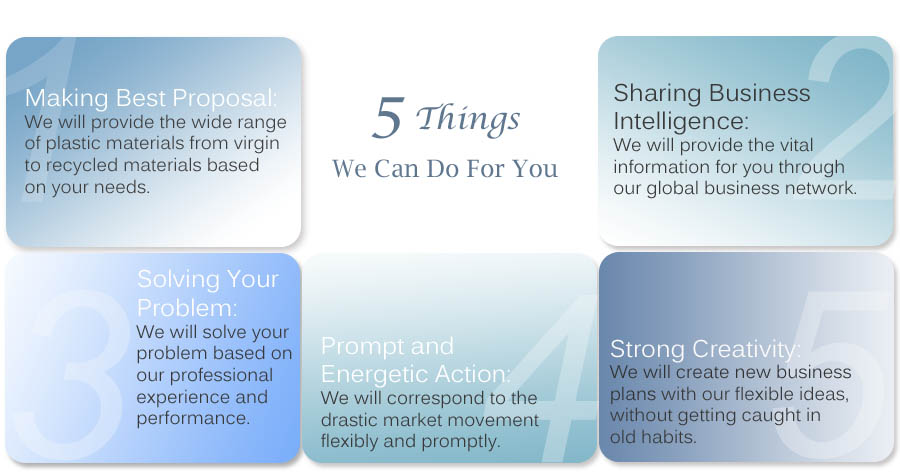 Our task is to solve the Plastic Materials-related issues of our customers.
Let us take care of all about Plastics.
Please feel free to contact us
Business Division
Synthetic Resins Division
Import, export and distribution of plastic materials (virgin, near-virgin, reprocessed, etc) and synthetic rubber materials
 Making the best use of our extensive network, domestic and foreign, as well as our technical knowledge, we propose all sorts of materials from prime grade to recycled plastic materials, which satisfy our clients' needs. Please entrust the effective utilization of industrial plastic (production waste) to us as well.
---
Waste Management and Power Generation Division
Sales and Promotion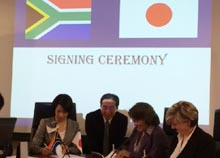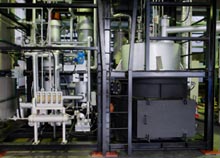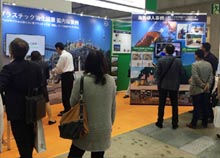 We conduct sales and promotion of the the Waste Plastic-to-Oil Conversion Plant researched and developed by Recycle Energy Co., Ltd..
---
Planning and Management Division
Our important value is to increase internal cooperation teamwork and to build close relationship with our customers.
Without appreciation there can be no development
We are always ready to welcome you with hospitality and appreciation when you visit our offices, and strive to make them clean, tidy and welcoming .
Pleasant Working Environments -The Fast Track to Corporate Development
The CFP Group's management motto concerning working environment improvements shows our dedication to encouraging self-improvement and smooth, effective communication among its employees. By sharing work rules and regulations, we aim to create and maintain pleasant office environments in order to boost staff productivity.
Supporting Company Development
Our department will progressively improve productivity as well as make important documents for creating innovative business strategies. Our main tasks are: to grasp and analyze the current situation objectively; to digitalize daily operations; and to share the updated information to our staff immediately.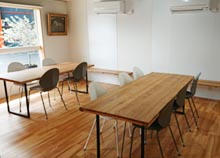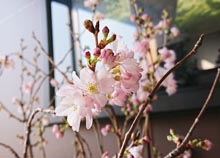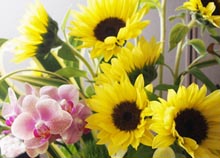 Company overview
CFP CORPORATION
Company Name
CFP CORPORATION
CEO
Namie Fukuda
Director
Shizuka Matsuba
Yuko Inoue
Kenji Fukuda
Location
5-11-4, Hikino-cho, Fukuyama City, Hiroshima 721-0942, JAPAN MAP
TEL: +81-84-946-6655
TEL: +81-84-946-6630(Overseas Division)
FAX: +81-84-946-6766
Foundation
October, 2003
Capital
90 Million Yen
Banks
SHOKO CHUKIN BANK
JAPAN FINANCE CORPORATION
The Bank of Tokyo-Mitsubishi UFJ, Ltd.(Fukuyama Branch、Singapore Branch)
SUMITOMO MITSUI BANKING CORPORATION(Fukuyama Branch)
The Iyo Bank, Ltd.(Fukuyama Branch)
The Yamaguchi Bank, Ltd.(Fukuyama Branch)
HSBC(Hong Kong)
Our business
・Iimport, export and distribution of plastic materials (virgin, near-virgin, reprocessed, etc) and synthetic rubber materials
・Waste management business
・Power generation business
Office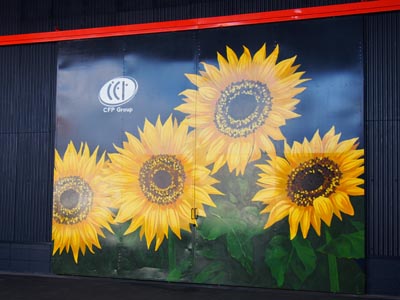 Fukuyama Warehouse
5-11-4, Hikino-cho, Fukuyama City, Hiroshima 721-0942, JAPAN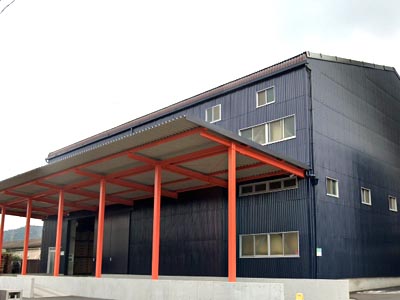 Minohama Factory
6-6, Minohama, Kasaoka City, Okayama 714-0042, JAPAN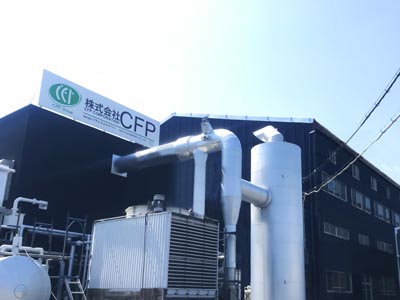 Minohama Power Station
6-15, Minohama, Kasaoka City, Okayama 714-0042, JAPAN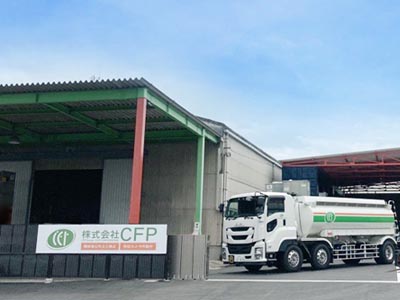 Yokkaichi Factory
1-10, Fuji-cho, Yokkaichi City, Mie
510-0013, JAPAN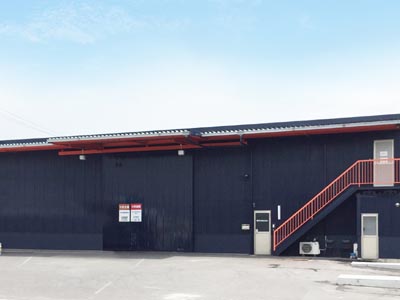 Takamatsu Factory
2897-6, Mitani-cho, Takamatsu City, Kagawa 761-0450, JAPAN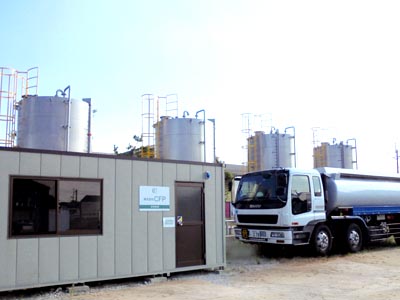 Miyazaki Warehouse
943-28, Akae, Miyazaki City, Miyazaki 880-0912, JAPAN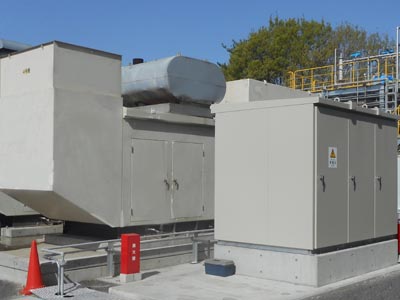 Ranzan Power Station
4-3, Hanamidai, Ranzan-machi,
Hiki-gun, Saitama 355-0204, JAPAN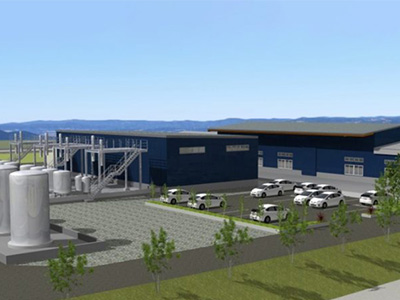 Okayama chemical recycling factory
16, Minokoshi, Kasaoka City, Okayama 714-0006, JAPAN
History
| | |
| --- | --- |
| Oct. 2003 | Found CFP CORPORATION with 3 million Japanese Yen as capital. |
| Sep. 2004 | Increase capital up to 10 million Japanese Yen. |
| Sep. | The 1st fiscal year. |
| Sep. 2005 | Open the office and warehouse at Shikoku. |
| Sep. | The 2nd fiscal year/Donation for 3 parties. |
| Jan. 2006 | Move the head office and warehouse to the current address. |
| Apr. | Run the factory and start recycling SBR. |
| Sep. | The 3rd fiscal year/Donation for 3 parties. |
| Apr.2007 | Change from limited liability company to corporation with stockholders joining the business entity. |
| Sep. | The 4th fiscal year/Donation for 4 parties. |
| Mar. 2008 | Build office and warehouse in Shikoku. |
| Sep. | The 5th fiscal year/Donation for 7 parties. |
| Sep. 2009 | The 6th fiscal year/Donation for 8 parties. |
| Sep. 2010 | The 7th fiscal year/Donation for 14 parties. |
| Sep. 2011 | CFP CORPORATION Increase capital up to 30 million Japanese Yen from 10 million Japanese Yen. |
| Sep. | The 8th fiscal year/Donation for 8 parties. |
| Jun. 2012 | Merge the subsidiary, CFP TRADING CORPORATION. |
| Sep. | The 9th fiscal year/Donation for 7 parties. |
| Sep. | Minohama Factory starts the operation. |
| Apr. 2013 | We have started the operation of Chubu Factory. |
| Sep. | The 10th fiscal year/Donation for 7 parties. |
| Apr. 2014 | We have started the operation of Ranzan Factory. |
| Sep. | The 11th fiscal year/Donation for 7 parties. |
| Nov. | Completed our 2nd factory in Minohama. |
| Jan. 2015 | Opened Tokyo Office. |
| July | Completed our 3rd factory in Minohama. |
| Sep. | The 12th fiscal year/Donation for 9 parties. |
| Sep. | Completed Miyazaki warehouse. |
| Sep. 2016 | CFP CORPORATION Increase capital up to 90 million Japanese Yen from 30 million Japanese Yen. |
| Sep. | The 13th fiscal year/Donation for 7 parties. |
| June.2017 | R&D office has been moved to the current address. |
| Aug. | Tokyo office has been moved to the current address. |
| Sep. | The 14th fiscal year/Donation for 7 parties. |
| Aug. 2018 | We have started the operation of Minohama Power Station. |
| Sep. | The 15th fiscal year/Donation for 6 parties. |
| Jan. 2019 | Start reprocessing facility by extruder at Takamatsu factory. |
| Sep. | The 16th fiscal year/Donation for 6 parties. |
| Mar. 2020 | Completed 4th warehouse at Minohama factory. |
| Mar. | Start reprocessing facility by extruder at Minohama factory |
| Sep. | The 17th fiscal year/Donation for 6 parties. |
| Sep. 2021 | The 18th fiscal year/Donation for 8 parties. |
| Oct. | Add extruder at Minohama Factory. |
| Sep. 2022 | The 19th fiscal year/Donation for 7 parties. |
| Nov. | Okayama chemical recycling factory opened. |
| Sep. 2023 | The 20th fiscal year/Donation for 5 parties. |